Beginning June 15th, Open for Outside Dining!
We're working on the details to ensure compliance with the rules and guidelines set forth by our Governor.
Please check our Facebook page often for hours of operation and restaurant updates.

In the meantime, we continue to do what we love best – cook for our very loyal friends, family & neighbors.
Serving our regular menu and our famous frozen pizzas for easy and delicious take-out!
We can't thank you enough for your support and patronage during this challenging time.
We look forward to seeing you soon!
One step inside and you realize you're not just in a restaurant, but in our home away from home. Here, we cook with love; with passion and creativity. From our family to yours, Federici's on 10th welcomes you.
Across four generations and ninety-eight years, the Federici Family legacy of wonderful Italian food, famous thin crust brick-oven pizza and unsurpassed hospitality lives on at Federici's on 10th. We welcome our guests in the true Italian spirit: as honored friends who we want to feel at home. We cook with passion rather than precision and focus on creating an environment that is inviting and enjoyable. You're encouraged to relax, linger and savor the experience. Whether you're joining us in our dining room, on our patio, or enjoying takeout at home, we hope you will make dining with us a tradition.
We invite you to let us be your hosts again – or for the first time. We look forward to welcoming you soon to Federici's on 10th.
Our Recipe for Success
Incredible Italian Cuisine + Award-Winning Pizza + Sincere Customer Service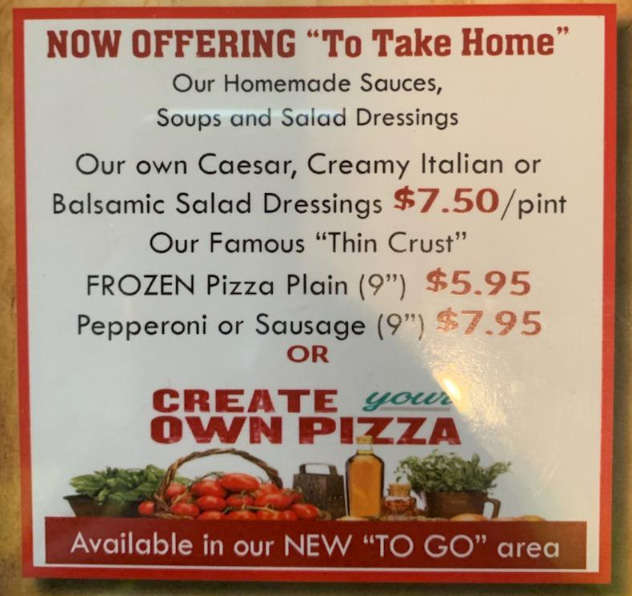 Hours: Monday - Thursday, 11:30am - 9:30pm; Friday & Saturday, 11:30am - 10:00pm; Sunday, 11:30am - 9:00pm